With three different levels of care, these are developed to supply important joint support needs for adult pets, including large breeds and overweight pets. Provides important antioxidants and helps to support the structural integrity of joints and connective tissues.
---
Homeopathic remedy provides relief for urinary incontinence or leaking that occurs in older pets, and spayed females/neutered males.
---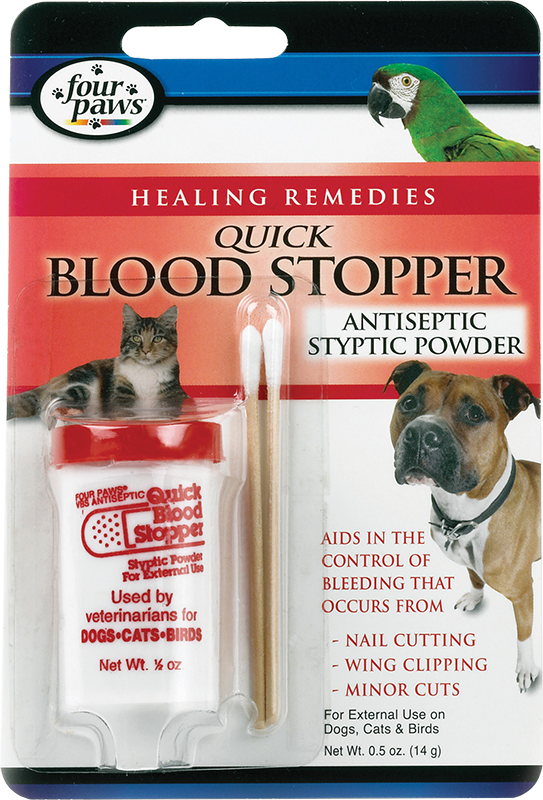 Four Paws Quick Blood Stopper is an antiseptic used by both veterinarians and breeders to aid in stopping blood. For use on dogs, cats and birds. Comes in powder form or gel form!
---
If you share a home or business with a pet, you should have a basic pet first-aid kit on hand. Pet first aid kits and safety equipment are essential in any environment that has pets involved as you never know where that emergency will come from or when it will happen.
---
This Veterinary Preferred pet stretcher is great for carrying large pets who are sick, injured or handicapped in safety and comfort.
---